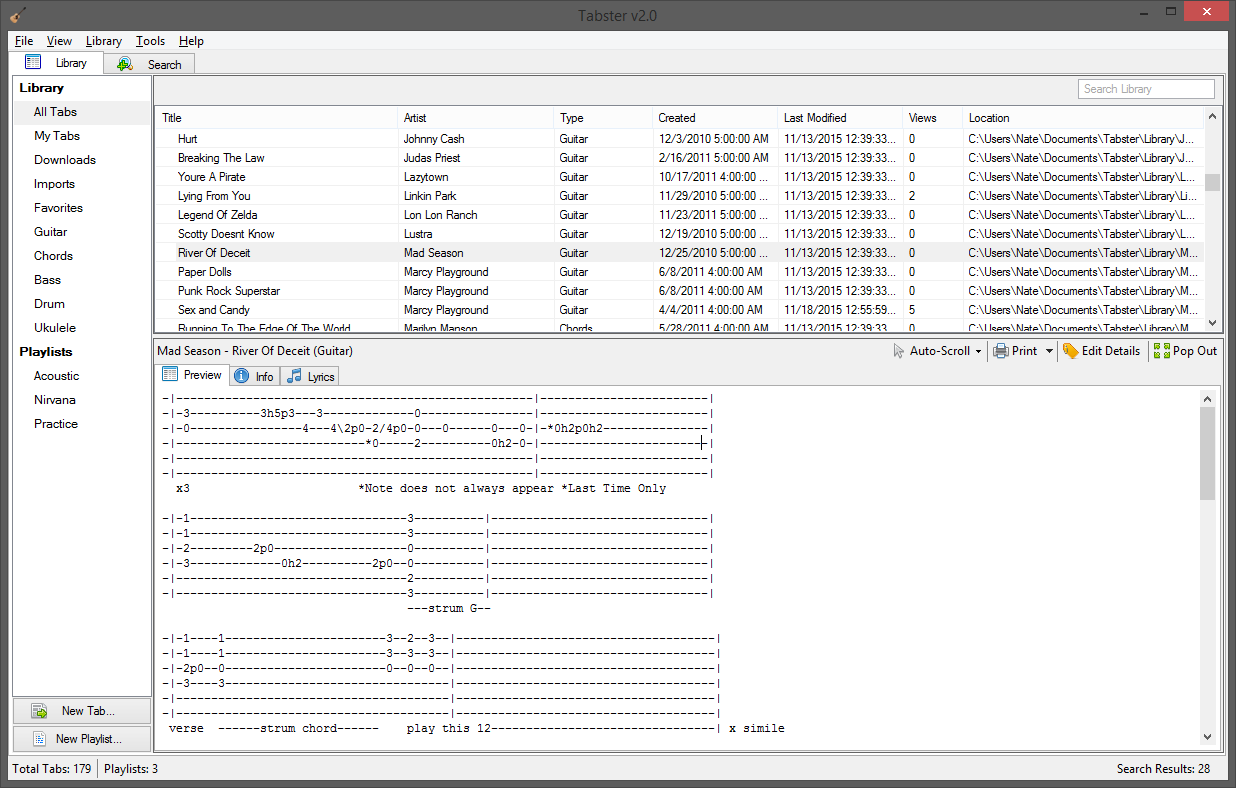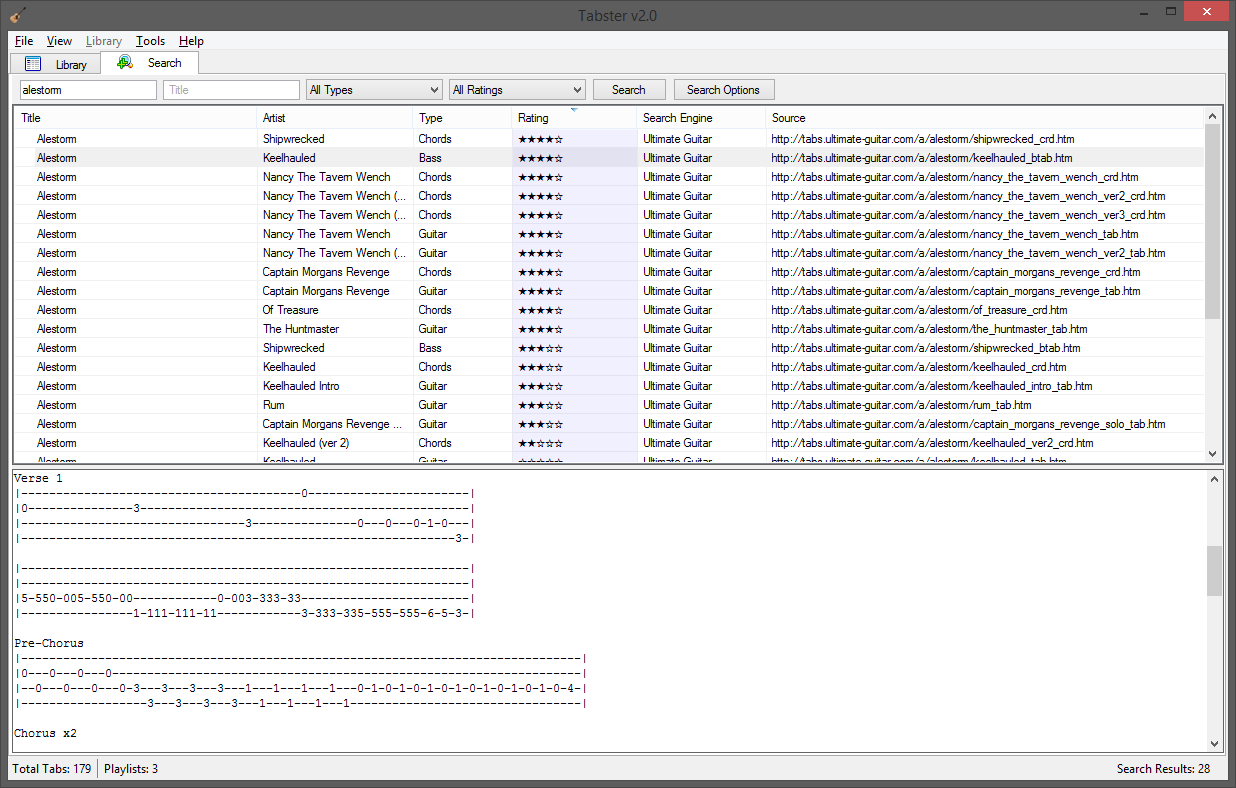 Tabster is a free, open-source application that allows you to easily create, organize, search, edit, view, and print ASCII tablature for guitar, bass, drums and more.
Create
Create your own tabs from scratch or import them from a variety of formats, including:
Text
HTML
Portable Document Format (.pdf)
Rich Text Format (.rtf)
Word Documents (.docx)
Organize
Easily organize all of your tabs in one place, where you can search and edit them with ease.
Create playlists to better organize your library.
Discover
Seemlessly search for new tabs from popular tablature networks and add them to your library with a single click.
Natively-supported tablature archives include: